Worker
---
These men are the ones who will build, repair,upgrade and fortify all your buildings and traps. You will start the game with 2 helpers (3 if you use your starting gold to buy the 3th). You can have a total of 5 workers, each extra worker gets more expensive.
---
---
Workers can only be bought with gold. With the help of your friends you can reduce the price of the workers.
Prices for the 3th worker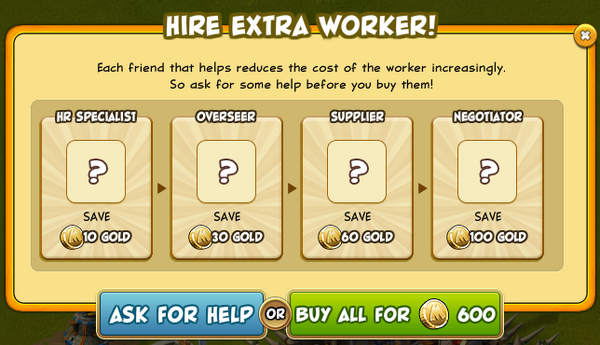 Prices for the 4th worker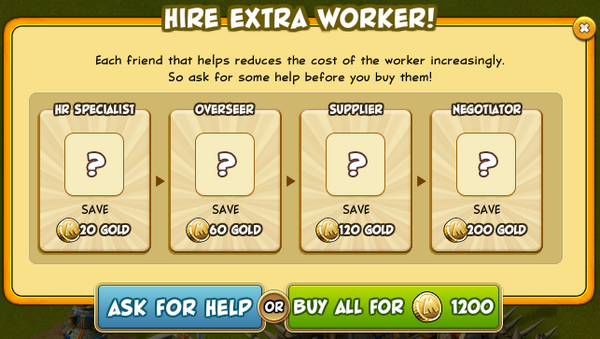 Prices for the 5th worker
---
Ad blocker interference detected!
Wikia is a free-to-use site that makes money from advertising. We have a modified experience for viewers using ad blockers

Wikia is not accessible if you've made further modifications. Remove the custom ad blocker rule(s) and the page will load as expected.