Fire Traps
---
"These traps will burn only the most powerful of enemies to a cinder and cause splash damage to its surroundings."
These traps do more damage to mercenaries but it only damages the following mercenaries: Mongolian Gargantuan, Pharaoh Warrior, Gentle Healer, Hezarfen and Rock'n Gaul and also all the beasts. You need City Center level 4 to unlock the Fire Traps. The higher level your City Center is the more Fire Traps you will be able to have. Up to a maximum of 15 Fire Traps. After that a trap is triggered you have to re-arm the trap again at the cost of some resources.
---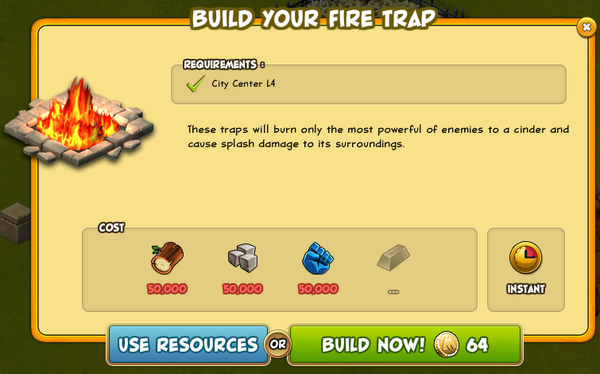 ---
Fire Traps Explained
---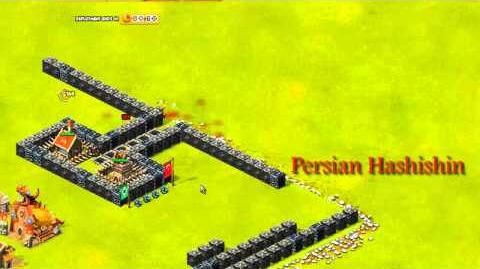 ---
Ad blocker interference detected!
Wikia is a free-to-use site that makes money from advertising. We have a modified experience for viewers using ad blockers

Wikia is not accessible if you've made further modifications. Remove the custom ad blocker rule(s) and the page will load as expected.